Boyfriend Dungeon
A downloadable shack-and-slash for Windows, macOS, and Linux
Out now!
🗡️ Twitter
💜 Newsletter (written as love letters)
🗡️ Discord
💜 Make your own bladesona!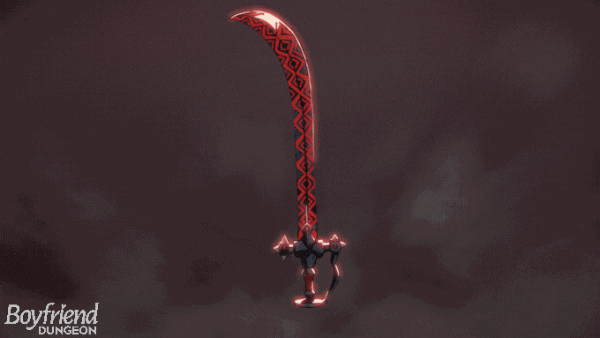 Romance your swords! Capture the hearts of weapons (m, f, enby) to level them up in this dating simulator and dungeon crawler mash up. The weapons you use turn into beautiful people -- take them on dates to level them up and become more powerful slaying monsters together. This is the "shack-and-slash" the world's been waiting for!


Date up to nine weapons, from dancing swords to heart-piercing daggers
Generated action-combat dunj and challenges
Various combat styles. For example, hit hard and dodge quickly with the dagger, or take on crowds with Lasersaber
Inclusive, tasteful approach to gender and sexuality, including male, female, and non-binary romance
Let's get to the point: take your weapon-babes on romantic outings, such as to the club or the beach

You move into your cousin's old apartment, rent-free for the summer. Plus, he'll help you solve your little problem... you've never been on a date in your life!

To get some confidence and meet people, plus earn a little cash, you're tasked with clearing the creatures in "the dunj". Soon you discover weapons you find transform into cuties… and they're SINGLE! (What a craaazy coincidence because you also happen to be up for grabs yourself.) But someone's abducting weapons and leaving them damaged in the dungeon! Who could do such a thing? Will you solve the blade-napping mystery? Will you find love? Or, friendship, at least?

Craft gifts for your bae blades and give them when the time is right, whether it's in the dunj or out on the town. After all, a couple that slays together, stays together.

Épée (Isaac): the sharpest dresser
Dagger (Valeria): tired of backstabs
Talwar (Sunder): worried he's becoming an antique
Lasersaber (Seven): it's hard to get a handle on him
Glaive (Sawyer): they'd like you to get straight to the point
Scythe (Rowan): reaping what they sow
Brass Knuckles (Pocket): loves cat naps
Axe (Jonah): the surfer sweetie
Hammer (Leah): Fashionable and cute
Whip (Dr. Holmes): Cannot be wielded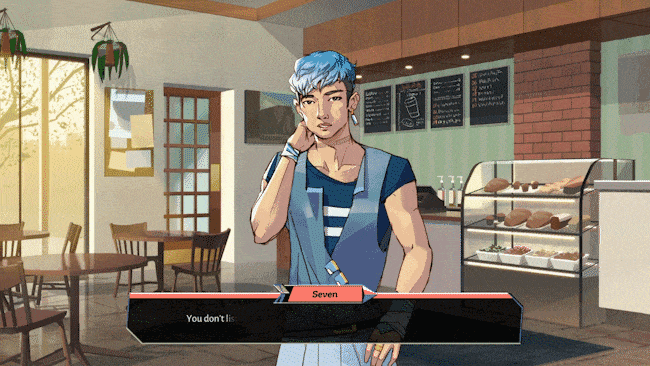 Keep up on Twitter!

Purchase
In order to download this shack-and-slash you must purchase it at or above the minimum price of $19.99 USD. Your purchase comes with a Steam key. You will get access to the following files:
BoyfriendDungeon_Windows_1.3.7290.zip
1 GB
BoyfriendDungeon_OSX_1.3.7290.zip
1 GB
BoyfriendDungeon_Linux64_1.3.7290.zip
1 GB
BFDArtbook_Nov2021.pdf
98 MB
if you pay $24.99 USD or more