Boyfriend Dungeon
A downloadable shack-and-slash
Game currently in development.
Follow along with development!
🗡️ Twitter
💜 Newsletter (written as love letters)
🗡️ Discord
💜 Make your own bladesona!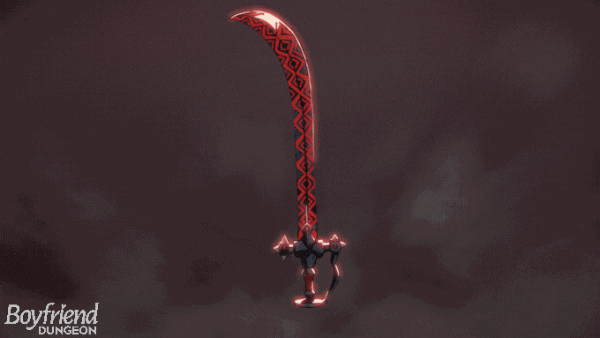 Romance your swords! Capture the hearts of weapons (m, f, enby) to level them up in this dating simulator and dungeon crawler mash up. The weapons you use turn into beautiful people -- take them on dates to level them up and become more powerful slaying monsters together. This is the "shack-and-slash" the world's been waiting for!


Date up to nine weapons, from dancing swords to heart-piercing daggers
Generated action-combat dunj and challenges
Various combat styles. For example, hit hard and dodge quickly with the dagger, or take on crowds with Lasersaber
Inclusive, tasteful approach to gender and sexuality, including male, female, and non-binary romance
Let's get to the point: take your weapon-babes on romantic outings, such as to the club or the beach


For your summer job, you're tasked with clearing the creatures in "the dunj". Soon you discover weapons you find transform into cuties… and they're SINGLE! (What a craaazy coincidence because you also happen to be up for grabs yourself.)

Spend the cash you earn on romantic outings to forge precious moments with your lovers and work together to clear the rampant monster infestations, because after all, a couple that slays together, stays together.

Épée (Isaac): the sharpest dresser
Dagger (Valeria): tired of backstabs
Talwar (Sunder): worried he's becoming an antique
Lasersaber (Seven): it's hard to get a handle on him
Glaive (Sawyer): they'd like you to get straight to the point
Scythe (Rowan): reaping what they sow
Brass Knuckles (Pocket): loves cat naps
Hammer (Leah): ready for a smashing good time
Axe (Jonah): wants to axe you out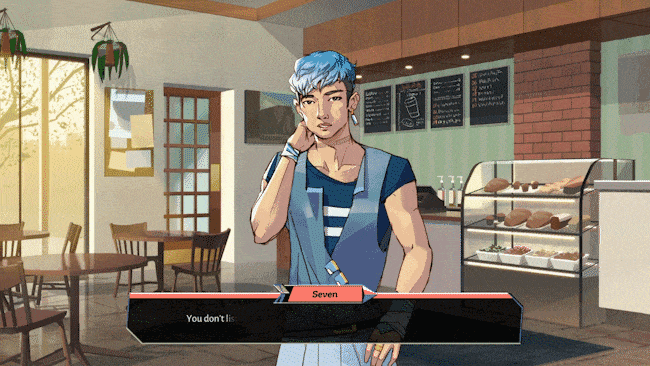 Release date: When weapons are sexy enough
Expected price: $20
Keep up on Twitter!